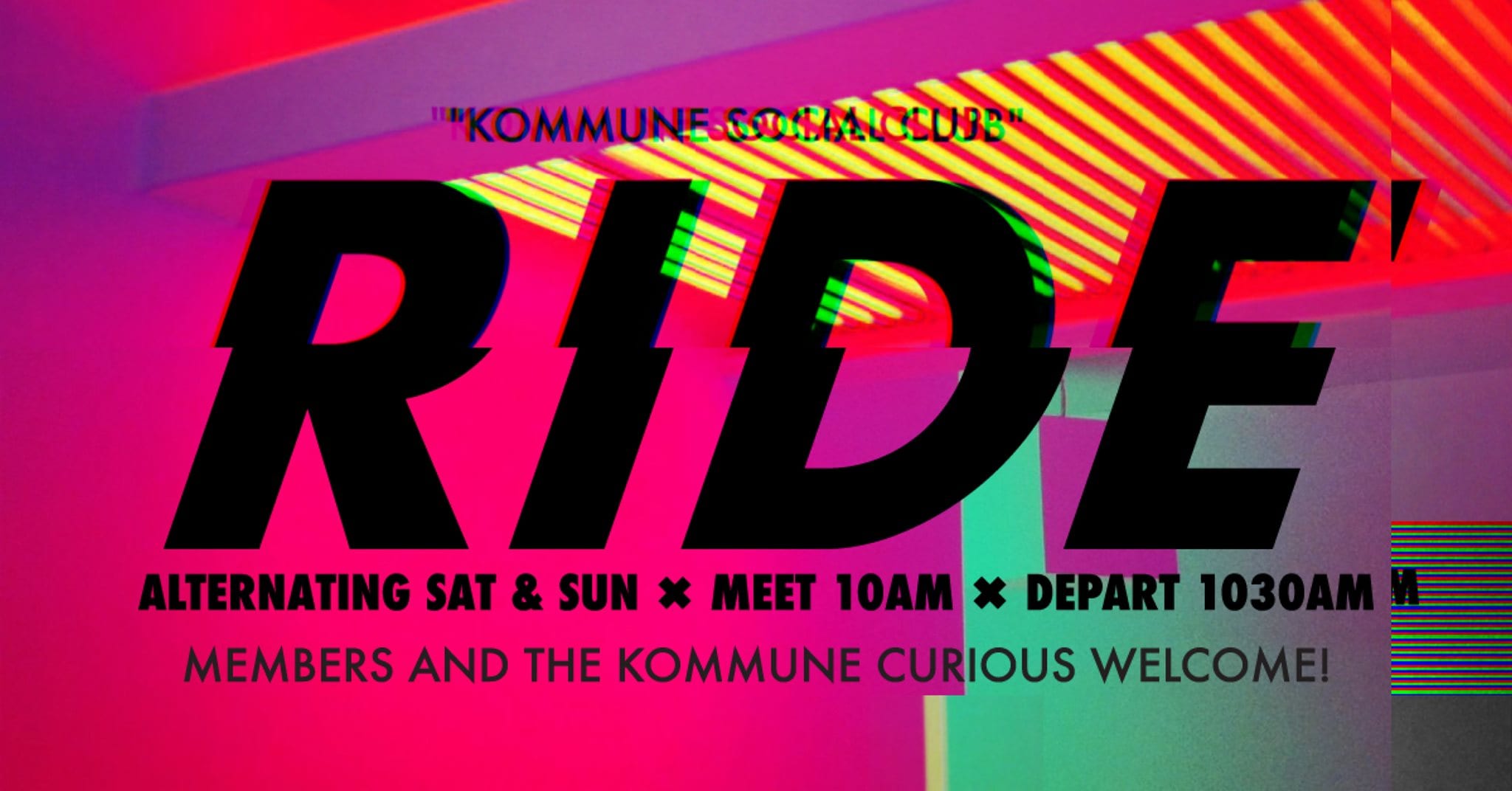 Kommune Social Club Weekend Rides
Meet 10am – Depart 1030am – Return ~4pm
Come for a burn and enjoy some of the best roads Victoria has to offer. These rides are suitable for all size motorcycles and levels of experience. We'll brief the crew before each departure and give tips on riding in groups. Remember, its about the journey, not just the destination, so take your time, enjoy the roads and ride safe.
Each ride alternates between Saturday & Sunday so no one misses out.
We're putting a spin on each months ride, finding something unique to make it a little more interesting than a typical run.
FEB (SUN): Road Warriors Run
– The Toe Cutter has nothing on us! Ride to Clunes to check out a set location from the original Mad Max move.
– Mt Macedon / Woodend / Daysleford / Clunes
MAR (SAT): Around the Bay in a Day
– Circumnavigate Port Philip Bay, catching the ferry from Sorento to Queenscliff. Ferry is $39 per Moto & Rider + $13 for a Pillion.
– Sorento / Queenscliff / Melbourne
JUN (SUN): Unleash the Beast!
– Explore the region named after the legenday Bunyip! Ride the incredible Bunyip Start Park area.
– Gembrook / Yarra Junction / Noojee
JUL (SAT): More Twists than Game of Thrones
– In the famous words of Duke Nukem; Hail to the King, baby! Kinglake is a staple run on the ride calendar.
– Kinglake / Healsville / Yarra Glen
AUG (SUN): TBA
SEP (SAT): TBA
OCT (SUN): TBA
NOV (SAT): TBARoutes and downloadable maps will be available on the website shortly.Everyone is welcome, members and the Kommune curious.
If you're unsure if your skill level suits a ride, please chat to us for tips.* Please note rides are weather dependant and are subject to change.