Description
Motorcycle Wiring & Electrics Course
The Introduction to Motorcycle Wiring & Electrics Course is the go-to first step in learning all about the dark magic that is the motorcycle wiring loom – and a great place to start with wiring, soldering and battery basics!
Course time: 6:30pm – 10:30pm
Class size: 10
Course type: Theory, with lots of Q&As and some hands-on topics
Ever wanted to know how your bikes electrical system works? This beginners course is a great way to start.
Relevant for both wiring beginners and the experienced alike, the one night Introduction to Motorcycle Wiring & Electrics Course explains the function of each component in your motorcycles wiring system; how your charging and accessory systems work, diagnosing faults and the practical skills required to work with motorcycles electrics such as soldering, connecting pins and plugs, relays, selecting and sourcing parts. We'll cover the complications of wiring looms and the new modern, digital upgrades available also.
Instruction will be carried out on demo bikes and you won't be required to bring your own motorcycle. Feel free to bring your ride in for bike-specific questions though!
If you have any questions, don't hesitate to contact us.
Drinks and snacks provided.
Meet your motorcycle maintenance trainer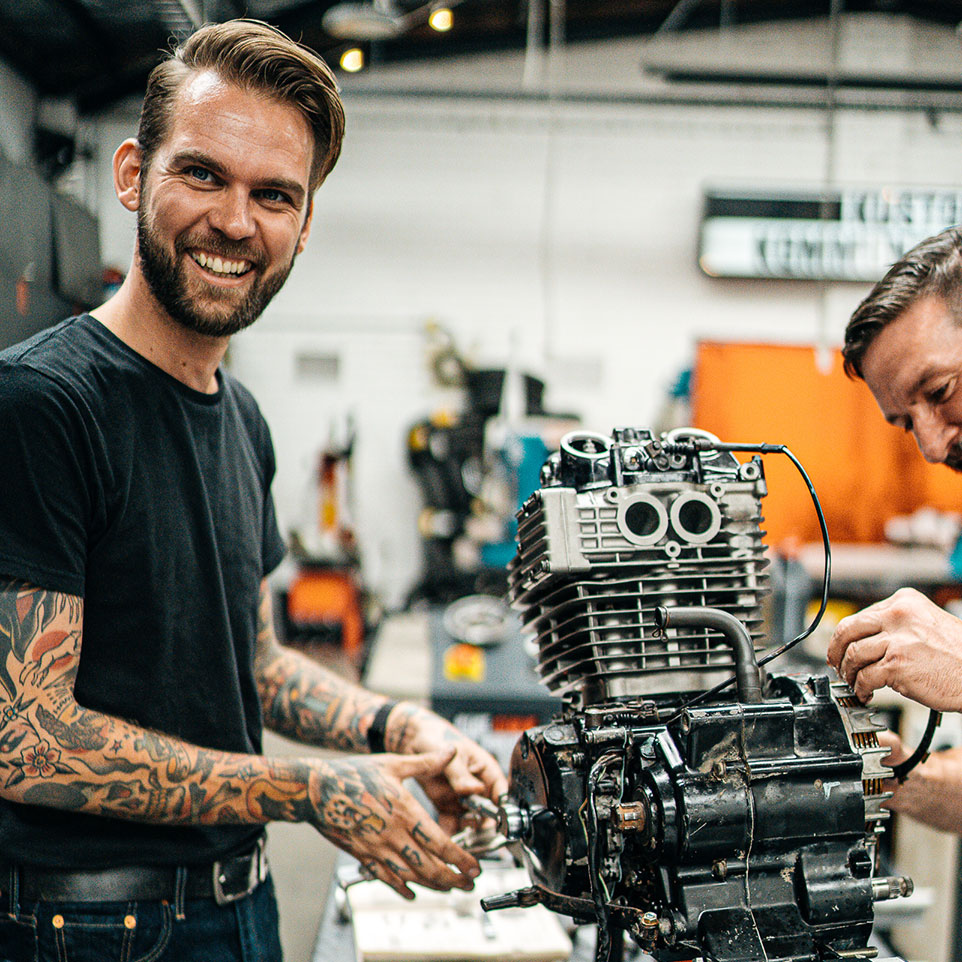 Jimmy Goode
KK Founder & Director
If you've been to the workshop, you've probably met him already - father of a thousand projects, Jimmy bring knowledge of almost every facet of moto-building to the table.
Run by a group of dedicated volunteers that are passionate about motorcycles and the surrounding community, Kustom Kommune provides all the tools, equipment and networks you need to work on your motorcycle (or another project). Service, maintain, customise, restore, learn or just hang out! Best of all, everyone's welcome no matter what you ride or your level of experience.